Buying an Air Conditioner?
Here Are the Top 5 Things to Keep in Mind

Types
The very first step. Will it be a Window AC or a Split unit? Weigh-in the benefits of both to pick the right type.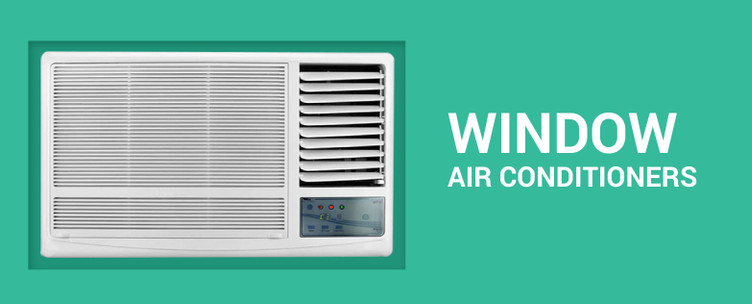 Benefits of  Window ACs:
Suitable for smaller rooms where space can be a constraint (but the room needs to have a window).
Easier to install when compared to Split ACs, No need to drill walls to conceal air tubes.
Can also be used to stay warm during winters, most models offer built-in heaters as well.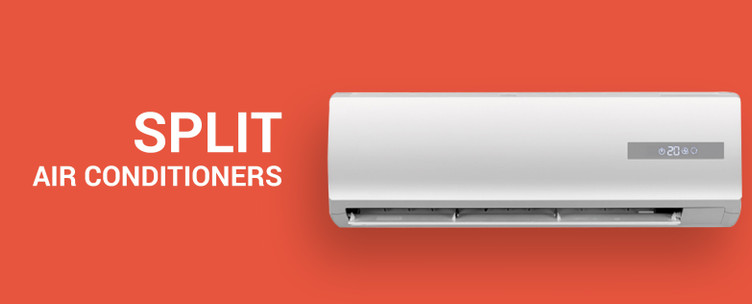 Benefits of  Split AC
Cools faster, thanks to the wide blowers that push out higher volumes of cool air.
Does not require the room to have a window, can be fit on any wall.
Makes less noise as compressor and condenser are located outside.
back to menu ↑
Capacity
Pick an AC with the right capacity based on the size of the room and other factors.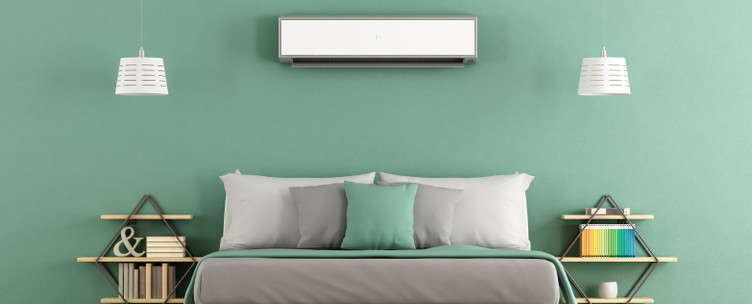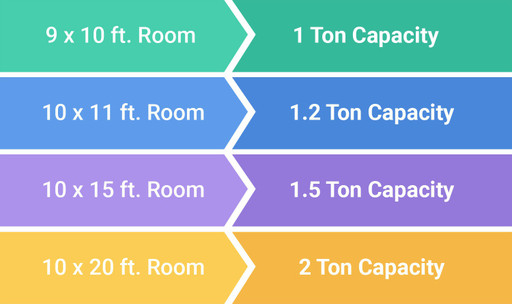 While the table above is a good indication of the cooling capacity that you should look for, there are a few factors that might require you to select a higher capacity unit. Taller room: If the height of your room is more than 9.5 feet. Multiple windows: If the room has multiple or large windows. Floor: If your house is located on the top floor or is higher than the 3rd floor. Room Temperature: If the normal temperature of the room is above 40 degrees C. Facing: If the AC is facing west or south.
back to menu ↑
Power Consumption
ACs with higher star ratings cost a bit more but consume much less power, thereby saving money on your electricity bill in the long run.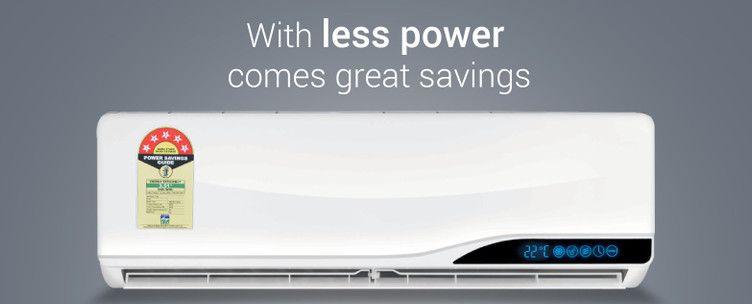 The following chart shows energy and approximate cost savings for a 1.5-ton Window and Split AC (Non-Inverter) with different star ratings (under standard test conditions and as per the latest BEE regulations).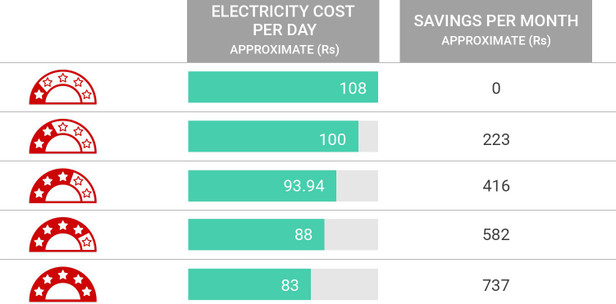 Note – Assuming the AC runs 8 hours a day at a power cost of Rs 7.00. The actual operating cost will vary depending on factors such as ambient temperature and settings.
back to menu ↑
Inverter Technology
If you're looking for a smarter AC that gives consistent and better cooling along with energy efficiency, an inverter AC is worth investing into.
Advantages of Inverter ACs: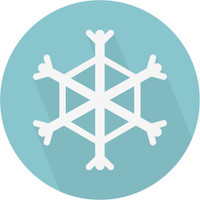 Consistent Cooling
The compressor runs constantly but varies its speed to cool evenly and maintain a constant temperature.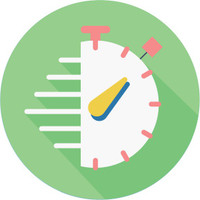 Cools Room Quickly
The compressor's speed varies depending on the room's temperature in order to cool faster.
Less Noise
They are quieter than non-inverter ACs.
Power Efficient
Consumes less power as it does not have to frequently touch max cooling speeds.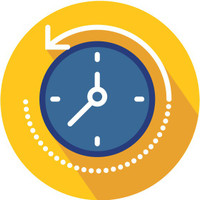 Long Lasting
With lesser load on the compressor, you can expect a longer lifespan.
back to menu ↑
Features
From Anti-bacteria filters to auto-clean functions and copper coils. Pick the right mix of features.
Anti-Bacterial Filter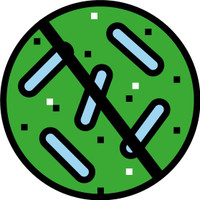 Eliminates tiny harmful substances and microorganisms such as pollen, dust mites, bacteria and pet dander, etc.
Cooling & Heating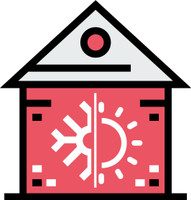 Stay warm and cozy during winter with the built-in heater that some AC models have.
Dehumidifier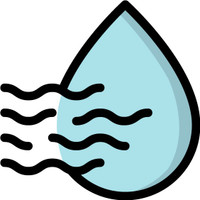 Get rid of excess moisture in the air during the moonson season with this feature.
Auto-Clean Function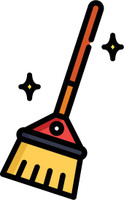 A nifty feature that will prevent growth of harmful micro-organisms by keeping moisture away. You get cleaner, better cooling and your AC will last longer!
Sleep Mode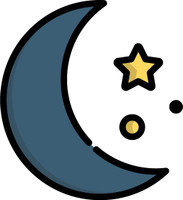 Saves on power bills by reducing cooling every hour. Useful in conditions where the outside temperature drops considerably in the middle of the night.
Cool Coils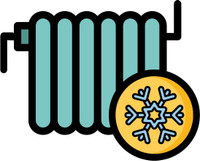 AC condensers use coils to cool the air. Copper coils are popular as they cool faster, are easy to maintain and have a longer lifespan.
BUY NOW @ BEST PRICE